TPS360, the market-leading supplier and installer of flooring and hygiene systems for industrial and commercial applications, has played a major role in a leading retail redevelopment in South Wales.
The multi-million Newport Market regeneration project is one of the largest indoor market refurbishments in Europe. As a Victorian Grade II listed building, it is expected to become one of the most visited venues in Newport, attracting over 1.5 million visitors per year. As a £6m, ten-year project, the redeveloped market will have a host of new traders plus some familiar faces.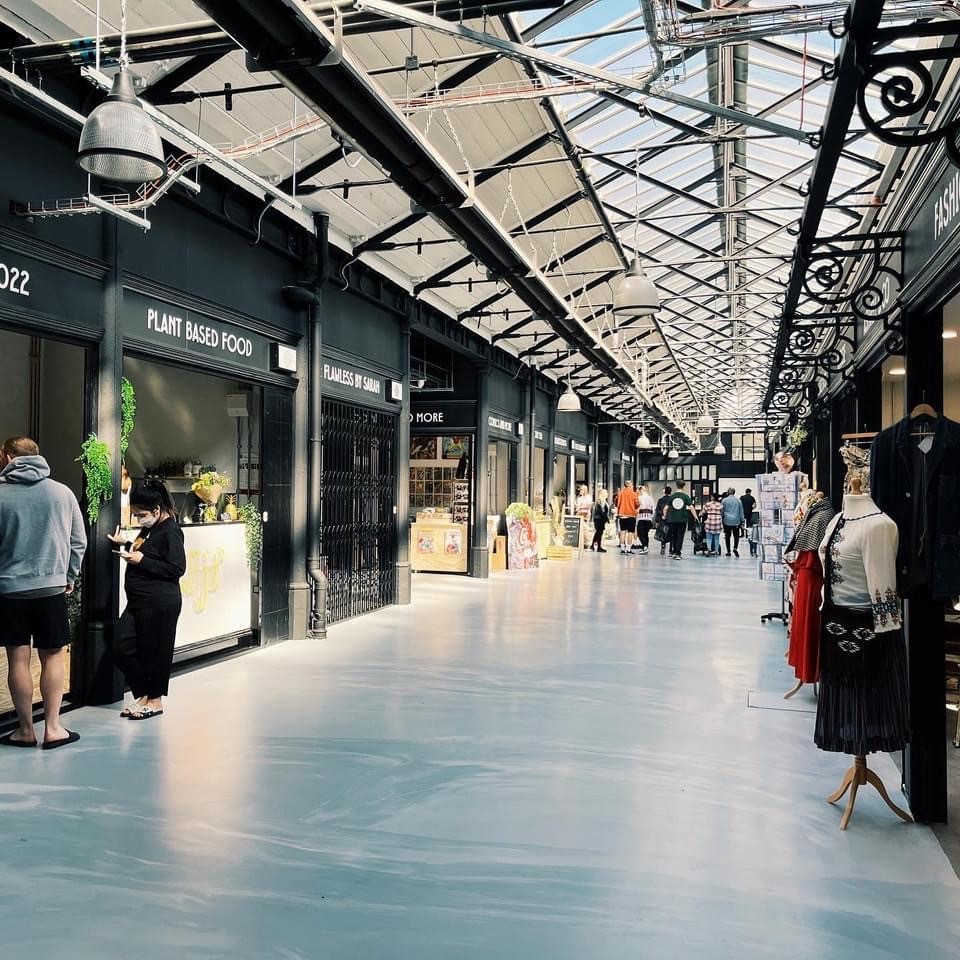 The flooring aspects of the project created a number of challenges, mainly due to the uneven nature of the substrate, which had previously featured terrazzo tiles. TPS360 provided a total project solution, including a superb resin floor. TPS360, as always, played a key role from the earliest stages of the project, working closely with the developer Loft Co. and the main contractor, Amser Construction.
Remmers BS2000 and Epoxy FAS 100 primers were used to overcome the difficult substrate issues. These high quality, high strength epoxy primers are designed for application on to nearly all surfaces, and are especially good over tiles.
TPS360 specified and installed Remmers PUR Deco Color as an alternative to polished concrete, which would have been the preferred solution, if the substrate had been more suitable. The resin solution chosen provides a two-tone polished concrete effect, in a self-smoothing resin system, offering excellent physical performance, with a clean high-tech appearance, which is durable, as well as being impact, chemical and abrasion resistant.
The properties of the resin system were further enhanced by the UV light-absorbing PUR Top M finishing coat which also provides exceptional scratch resistance and increased slip resistance.
"This was a great project for us to be involved with, as the finished refurbishment looks absolutely stunning," says Darren Watkins, Managing Director of TPS360. The impressive pictures show just how good Newport's historic Grade II listed Victorian Market now looks after the huge refurbishment.
"It also provided an opportunity to show how we always work with the customer and all stakeholders on a project to help develop the best solution. In this case, polished concrete was originally viewed as the best finish, but this wasn't possible due to the nature of the substrate, so we proposed and installed a superb resin solution instead, which fully met the requirements of the customer."