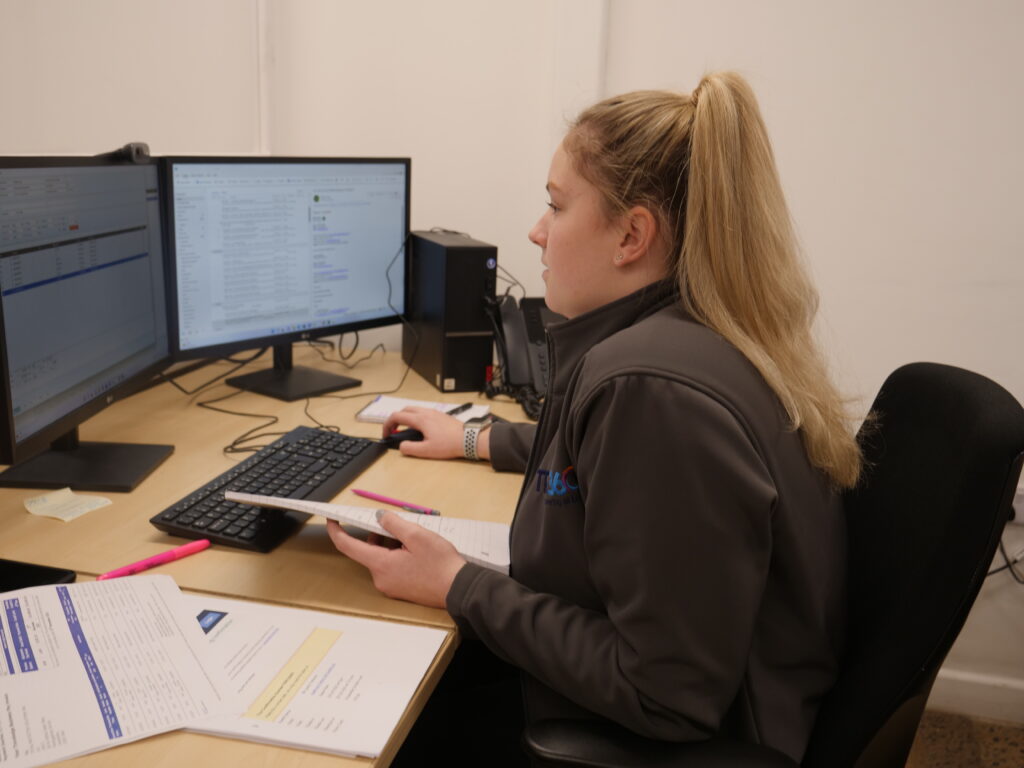 Introducing Lauren Watson, our spotlight employee of the day at TPS360! Lauren joined us as an administration assistant in May 2022, reporting to the office manager. Her responsibilities included managing company timesheets, tracking, and maintaining company vehicles, and ensuring accommodations for employees working away from home. She also provided support with day-to-day administrative tasks and the purchase ledger.
We have exciting news to share! During Christmas 2022, Lauren decided to transfer to a site-based position as a labourer at TPS360 and has also enrolled as an apprentice with FeRFA the Resin Flooring Association. How awesome is that? Lauren has been enjoying her work on site and is eager to learn more. We are extremely proud of her achievements!
In her free time, Lauren enjoys going to the gym and indulging in a packet of M&S Percy Pigs on her way home (yum!). She has an active mind filled with amusing facts and thoughts. Lauren also loves scenic walks with her dog (weather permitting) and is a big fan of dancing and partying. You can often find her at various festivals throughout the year.
At TPS360, we are fortunate to have Lauren representing women in construction. Her work ethic is truly impressive, and we are grateful for her dedication, whether it's working late nights, early mornings, or putting in hours in between.
As Lauren once asked, "Does a cow know a penguin exists?" (Lauren Watson, 2022)